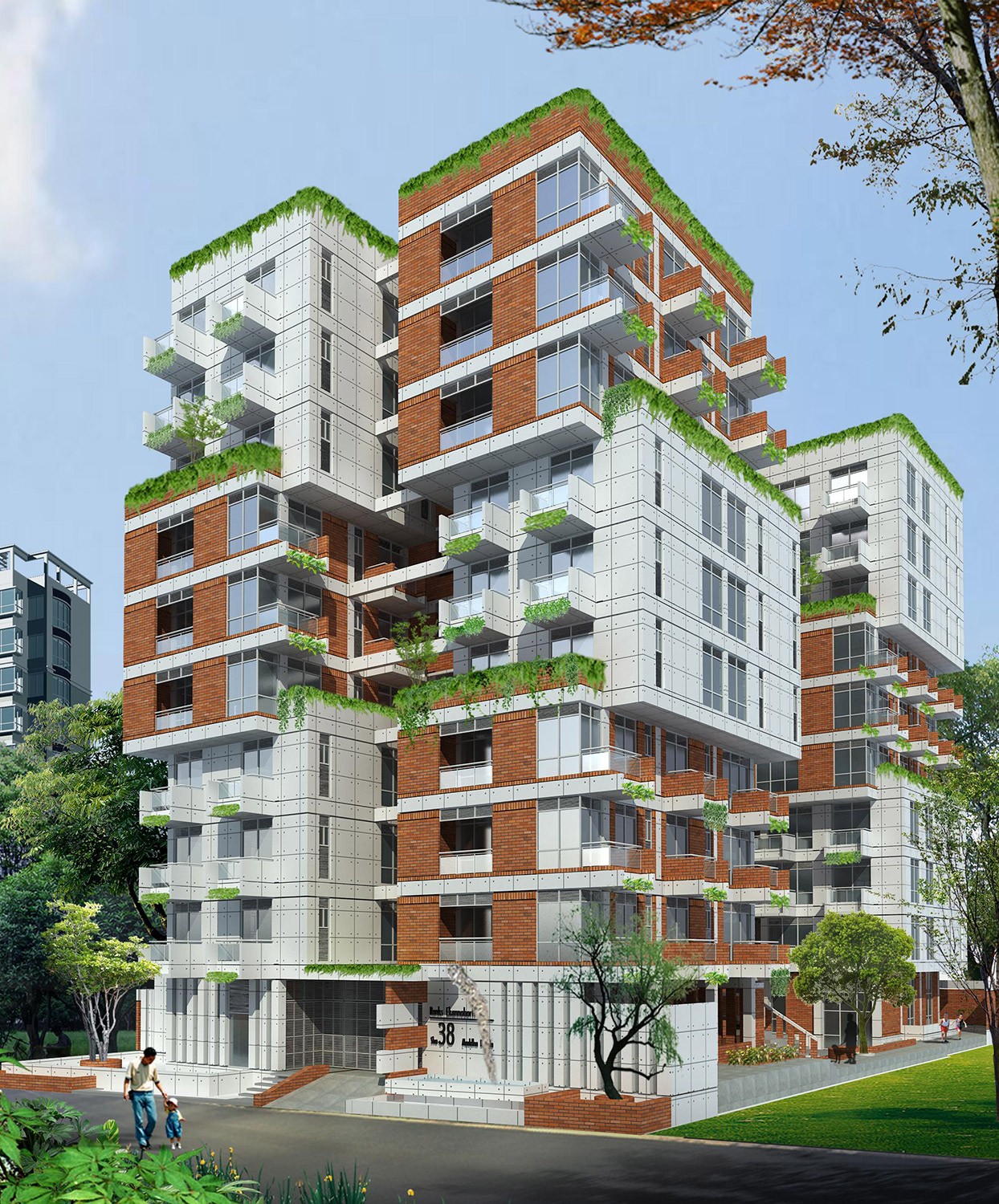 Client: RANKS Real Estate Ltd; a concern of RANGS GROUP
"Ekannabarti" bengali word meaning is "Joint-Family". Before development of this land the landlords were lived here for decades with joint family. So the architect wants to reflect the essence of joint family for create a central gathering space like "Courtyard-Uthan" which surround some joint blocks.
1 Basement and 10-stories
Middle Badda, Dhaka, Bangladesh
Client: Navana Real Estate Ltd.
This is situated on 670 sqm Land. It has Car Parking at Basement and Waterbody and Community Facilities in Ground Floor.
Other 8 Floors have two apartments per floor. Each apartment size is 201 sqm.
This project is located at P-House #263-C, Block -C, Bashundhara, R/A, Dhaka, Bangladesh.