This is situated on 355 sqm Land. First 3 floors for Bank's Use and other upper floors for rental services. Main challenge for this project was size of the plot and Double entry for Bank and other Upper floors. Strategic location of Vertical circulation and Vehicular circulation dominate for determination of the Form of the design. 
Three Basements and 10-stories
This project is located at Adabor, Mohammadpur, Dhaka, Bangladesh.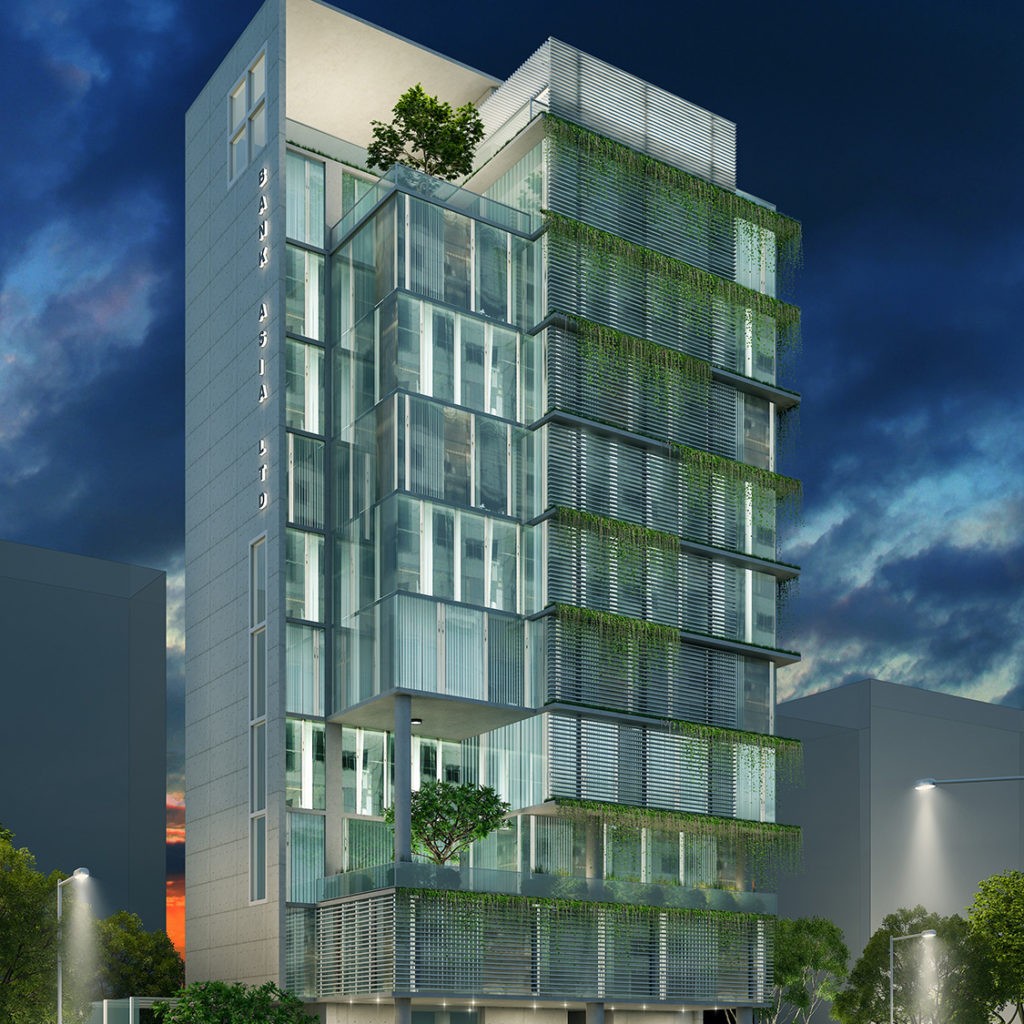 Location: Marina, San Francisco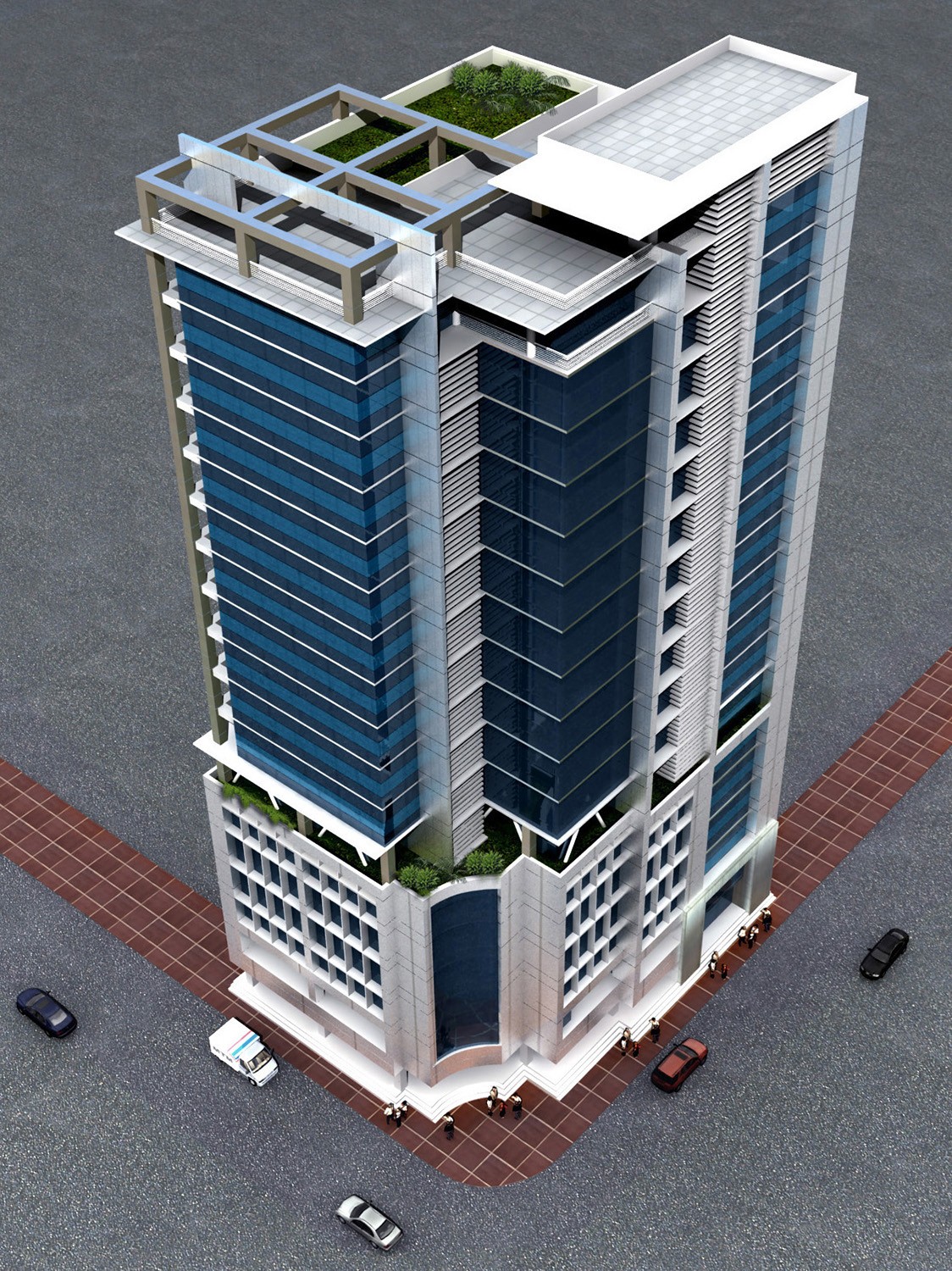 Client: Tropical Homes Ltd
This building was previously built upto 6 storied. And was merely usable for long time. But in 2012 the owner decided to redesign it.
The architect redesign it with modern look and amenities. And now it become an Icon of the Paltan Area.
1 Basement and 15-stories
Paltan Circle, Dhaka, Bangladesh
This is situated on 16 decimel Land. In this building three educational institute is accommodated.  1) Image Polytechnic Institute, 2) Abul Hossain College of Engineering, 3) Smart Living Nursing College
1 Basements and 10-stories
Chartola Moar, College Road, Rangpur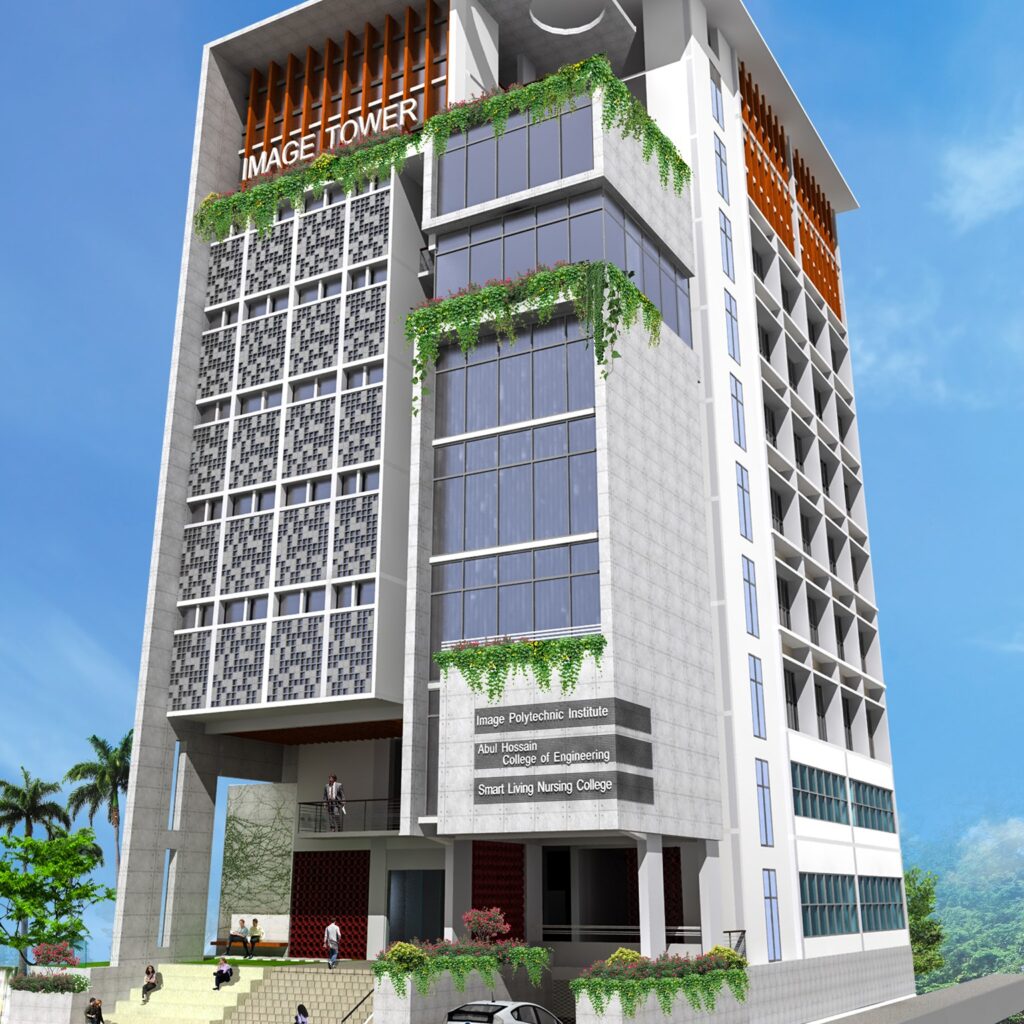 Location: Marina, San Francisco